With Hurricane Ida's departure from Alabama, anglers were met with a slightly high, but fast flowing Alabama River for the Airport Marine High School Trail opener for 2021-2022. Several teams had reported difficulty in finding quality bites in practice, and dependable patterns.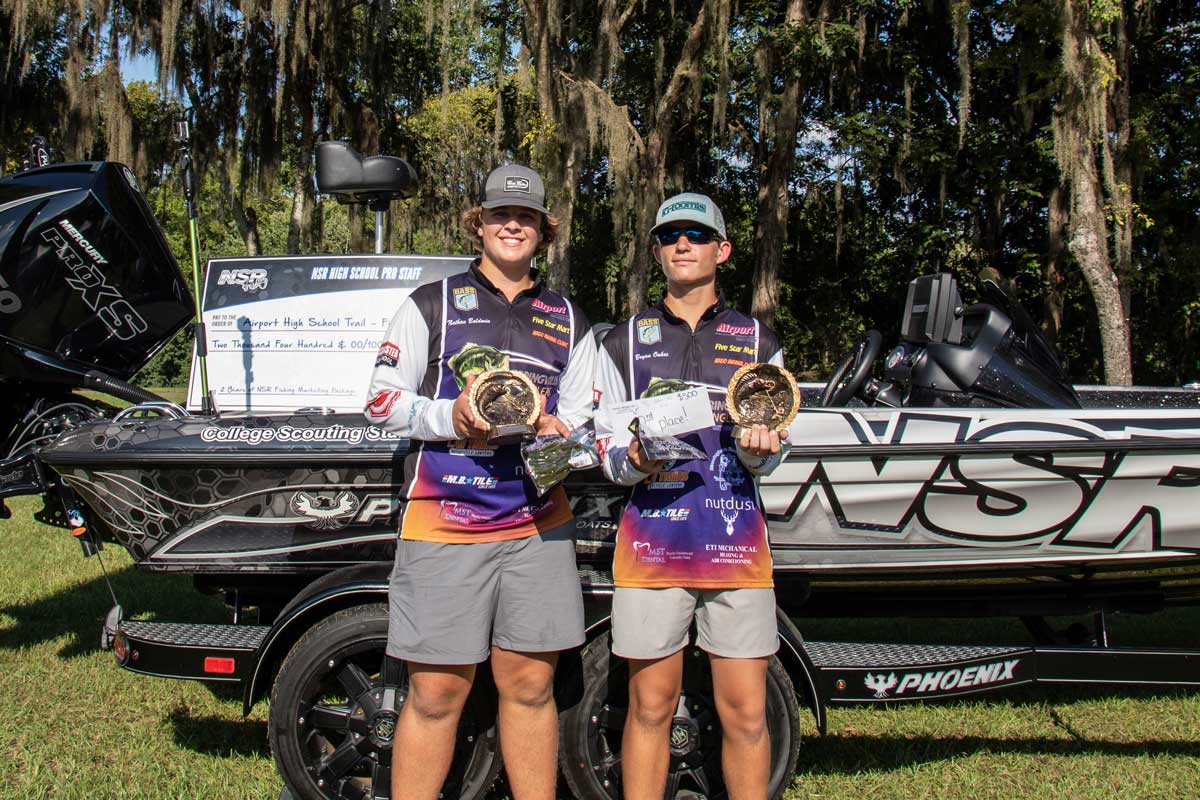 As with most tournaments, especially one with the caliber of anglers in this one, many teams found success on gameday. The Spain Park team of Benjamin Travis and Clay Wade brought 11.10 across the scales and took home 1st place honors for the day along with a membership to the NSR High School Pro Staff. This was the first win for this Spain Park team on the Airport Marine High School Trail. The NSR High School Pro Staff team of Carson Underwood from Hewitt-Trussville and Braxton Hopper from Chelsea were able to keep their momentum from last season going with a 10.39 weight and a 2nd place finish. 3rd Place went to the team of Nathan Baldwin and Tanner Oaks from Springville High with a weight of 10.16. Travis and Wade also took home Big Fish with a 4.0lb largemouth. Considering the river conditions and the heat of the day, there was a significant turnout for the event with over 80 teams.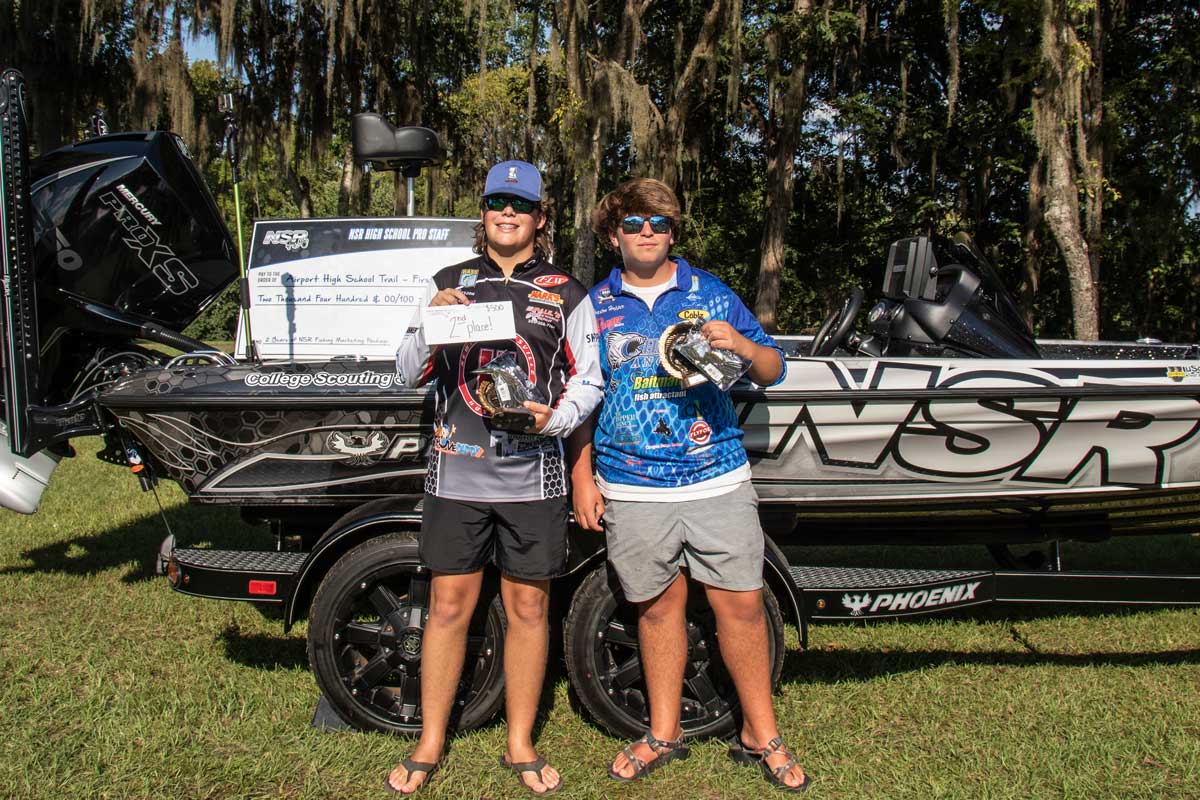 The energy and vibe while at this event was awesome. This was a historic day in the sport of bass fishing. This was the first time that real college scouts have been on the water scouting, evaluating, and talking with student/anglers and parents at an actual tournament. We were very honored to have been able to take part in this day. We look forward to the next Airport Marine High School Trail event on Lake Mitchell on October 2, 2021. We hope to see you there.