It's 3:30am and the alarm goes off. For most people that seems a little early but, for fishermen and NSR scouts, that means it's time to start the day. Last week, four of our on-the-water scouts got together for our first NSR Fishing photo shoot which started at 4:30am on the Coosa River in Alabama.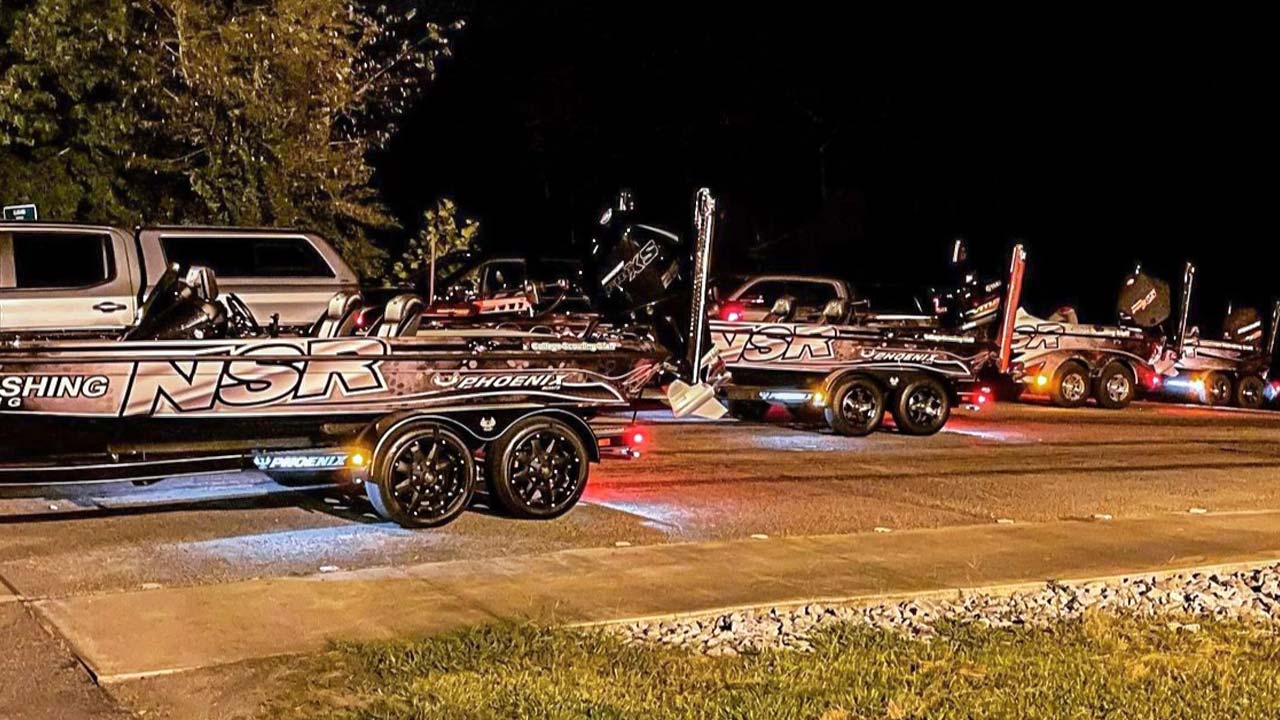 The day began by putting the four newly wrapped boats in the water for the first time. For our scouts, it was a surreal experience. See, NSR has been in the recruiting world for over 40 years but no one has ever brought these expertise to the fishing world. Seeing the boats in the water for the first time made it real. WE ARE DOING THIS!! We get to help high school anglers achieve their dream of fishing in college. Capturing that moment was worth the early alarm clock. That was just the beginning of a great morning spent on the water.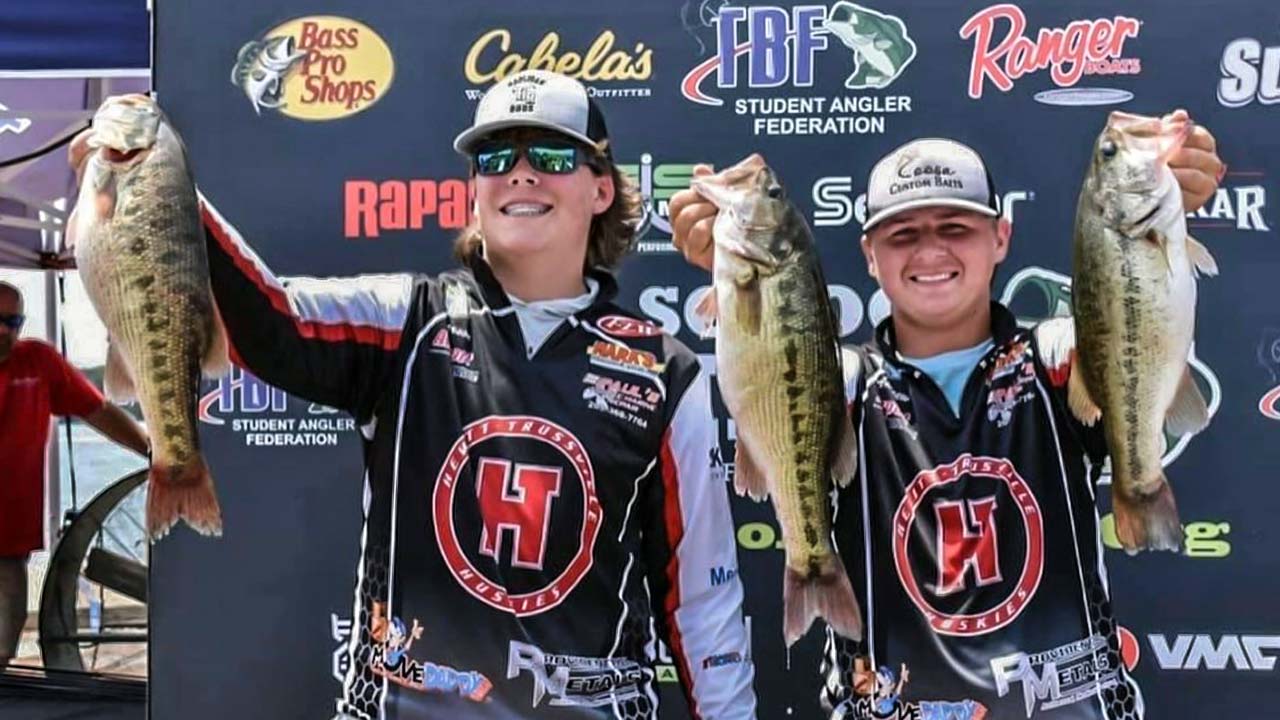 The job of an NSR scout is to follow anglers during tournaments and evaluate their skills and decisions. To get that message across in a photo, we needed some high school anglers to follow. Who better to invite than the High School World Champions from Hewitt-Trussville High School, Andrew Jones (junior) and Carson Underwood (sophomore). Andrew and Carson joined our shoot with their boat captain and we asked them to do what they do best… catch fish! In the short amount of time that it took them to bring one in the boat, our scouts were able to evaluate them and see each of their strengths. It was easy to see why they are the reigning World Champs and just all around good guys. Andrew and Carson are going to be the first members of the NSR High School Pro Staff, which gives them full access to be in front of college coaches and more!
To stay updated on what NSR will be doing for high school anglers and learn how to become a part of the NSR High School Pro Staff, go to nsrfishing.com and complete the form.